George T. McLaughlin, PMP, MBA, MS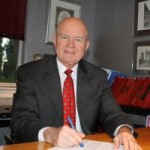 Mr. McLaughlin is a principal in McLaughlin and McLaughlin, an international project planning and management consulting firm.  He provides Program / Project Development / Planning, Program / Project Management, Claim Preparation, Claim Defense and Counterclaim, Litigation Support / Testimony and other similar services.  He provides domestic and international clients with EVM planning and management services and advice.  He provides training and workshops on a worldwide basis on topics that include planning and management using EVM in large and complex projects.  Read More here.
---
Deborah May McLaughlin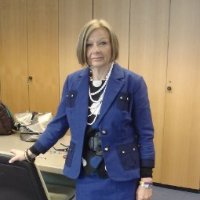 Deborah May McLaughlin is the other principal of McLaughlin & McLaughlin.  McLaughlin & McLaughlin, a boutique consulting firm provides high quality services in project development, planning and management as well as dispute resolution and litigation support.  These high quality services are provided on a worldwide basis to national and international clients.  Large and complex projects are the typical focus of these services.
McLaughlin and McLaughlin Consulting Services are used by many types of organizations.  These organizations include worldwide / international owners, contractors, governments and law firms.  Often, services are rendered on location (project or client) throughout the world.  Services on location continue for as long as the need requires work at this location or presence. Read More Here
---

Earl Glenwright, PSP, PE, MBA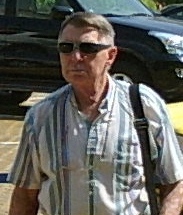 Earl's career spans 45+ years in construction project scheduling.  Earl is certified as a Planning and Scheduling Professional [PSP] by the Association for the Advancement of Cost Engineering International [AACEi].
Earl's experience includes multi-year positions in several countries including Brasil, Saudi Arabia, Sudan, Gabon, & Bulgaria.  He currently lives in Eagle, Colorado.
Earl held senior construction scheduling positions with the [US] Bureau of Reclamation and the [US] Army Corps of Engineers. After retiring in 1988 he has been a free-lance consultant for both contractor's construction scheduling and small business Enterprise Project Management.  His experience includes large and very large [super-mega] construction projects as well as short term production turn-around assignments. Read more here.
---
Stu  Ockman , PE, MBA, MS, MBA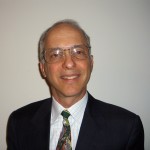 STUART OCKMAN is President of Ockman & Borden Associates, project management consultants specializing in project planning and control, claims management and claims avoidance.  He has over 25 years' experience in engineering and construction management utilizing computerized project management systems for scheduling, estimating, cost control and financial analysis of projects including rapid transit systems, refuse-fired steam generating plants, food processing facilities, power plants and industrial research centers.  Read more here.
---
Richard Troell, PE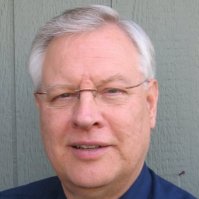 Dick is a registered Professional Engineer with over 35 years experience in the construction and project management of chemical and petrochemical plants and facilities. He has worked in numerous locations in the US, North and South America and Europe. His experience includes: direct, hands-on management of day-to-day construction craft workers; management of small, medium and large projects; environmental remediation; independent project reviews; contract development, negotiation, and management; claims review; training development and presentation; business development and management; and various other facets of project related work. Read More here.